Great Neighbors,
Exceptional Plumbers
At Burnett Plumbing Company, we pride ourselves in being your northwest Wisconsin full-service plumbing company. We stand by both our work and our exceptional customer service. Whether you have an emergency, remodel or new build, trust Burnett Plumbing Company to answer the call and get the job done.
An official EcoWater Dealer
Your Water. Perfected.
"Prompt, courteous, & efficient!"
Ted Herrick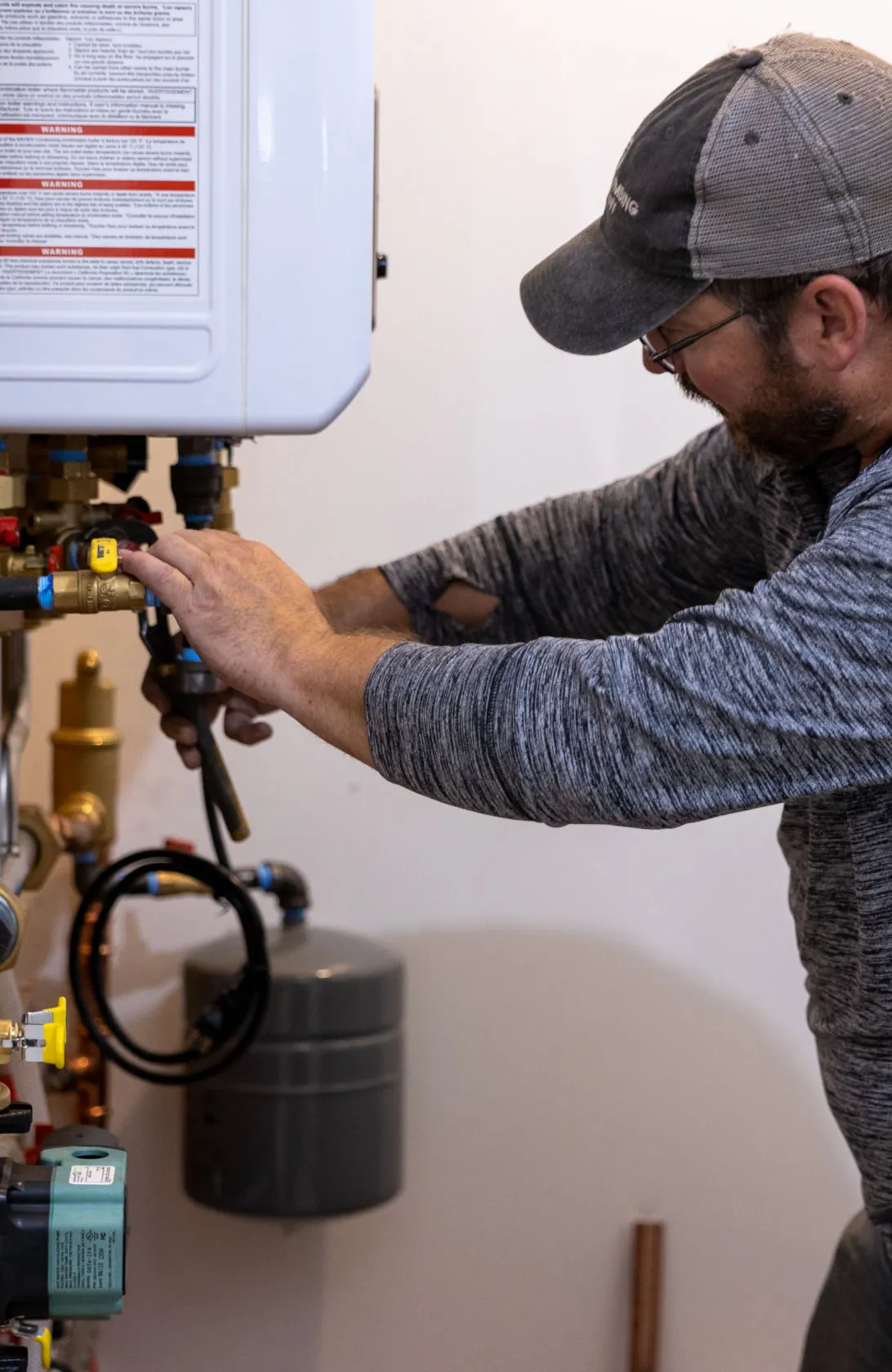 Servicing Both Residential and Commercial Plumbing
New Plumbing
New home or new cabin? We do rough-in piping, water heater installation, kitchen plumbing installation including garbage disposal, and bathroom sink, tub and toilet installation.
Plumbing Repair
We work with contractors, homeowners, businesses and cabin owners to help with plumbing repairs, including 24/7 emergencies.
Remodeling
Remodeling or upgrading? We do that too! Our high-quality plumbing fixtures and preferred contractor list will keep your remodel consistently beautiful with top-grade materials.
Boiler Repair / Replacement
Boiler repair or replacement is key to energy efficiency. Our team of professionals can help with your boiler needs to get it back up and running quickly.
About Us
Rooted in Community with a Commitment to Excellence
Burnett Plumbing Company is a full-service plumbing and water treatment contractor serving the residential and commercial markets. We provide plumbing service for new construction, remodeling, as well as plumbing service/repair. We offer full estimating services as well as upfront pricing so our customers know what to expect.

Customer satisfaction is our top priority. From the moment you call our office to the time we leave your home you will be treated with courtesy, care, respect and professionalism.

Give Burnett Plumbing Company a call today for all of your plumbing needs — we mean it when we say, "We'll call you back!"
Customer Testimonials
Don't take our word for it. Not only do we love our job, but we love our customers!
"Fit us in to a busy schedule in less than a week, and were able to help us determine the best path forward for some pretty substantial plumbing issues on a recently purchased home. Even completed a repair that wasn't on the work order, giving us peace of mind. Readily answered a multitude of questions as we considered out best options. Looking forward to continuing to work with Burnett Plumbing Co."
"We used Burnett Plumbing while building our cabin. They were flexible in meeting our needs and telling us what would be best for the space we had. They listened to all our questions and answered them respectfully."
"I have worked with Burnett Plumbing for many years on 3 different cabins I own. They have always done excellent work, all their employees are extremely conscientious and professional, and unlike so many other places, are 100% reliable. I wouldn't think of calling anyone else!"

Why is my toilet leaking at the base?
Why am I only getting lukewarm water?
Why are plumbing fixtures in my home backing up?
Why is my home's water discolored?
How do I prevent my pipes from freezing?
Why is my well pump short cycling?
24/7 Emergency Service Request
hello@email.com
Grantsburg Location
(715) 463-3499
hello@email.com
330 Industrial Ave, Grantsburg, WI 54840
Webster Location
(715) 866-5004
hello@email.com
26733 Lakeland Dr. N.Webster, WI 54893
Counties We Serve
Barron County
Burnett County
Polk County
St. Croix County
Washburn County